Talents & Violon'celles has all the in-house high-level skills that enable it to carry out its projects with professionalism, rigour, ambition and creativity for the benefit of all the interested parties.
Raphaël PIDOUX
Co-founder. Vice Chairman of the Board, Artistic Director.
Raphaël is responsible for the artistic direction of musicians and instrument makers.
His bio.
François-Xavier ANSCUTTER
Co-founder. Chairman of the Board.
François-Xavier leads the team, builds the strategic thinking and manages the association by contributing his knowledge of the business world.
His bio.
Frédérique PUSEY
Co-founder. Secretary General, Board Member.
Frédérique brings her expertise in media coverage of classical artists and festivals to bear on project communication.
Her bio.
Arnaud BLANCHET
Co-founder. Treasurer, Board Member.
Arnaud is responsible for the financial management and takes care of the legal and fiscal aspects of the association.
His bio.
Jean-Marc PHILLIPS-VARJABEDIAN
Board Member, in charge of the Violin & Viola Collection.
Jean-Marc is developing the violin and viola collection and he is in contact with musicians and violin makers.
His bio.

Antoine Rouillé d'Orfeuil
Board Member
Antoine joined the Board of Directors to bring all his skills to the directorate, particularly in terms of sponsorship development, strategic thinking and social vision.
His bio.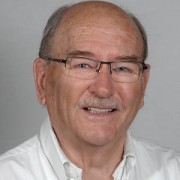 Gilbert RAULT
Honorary board member.
Elena ESPER
General manager Talents & Violon'celles
Elena ensures the operational management and coordination of the association's operations.
Her bio.
Raphaël Pidoux, the Artistic Director, has assembled around him eminent members of the profession. This Artistic Committee acts with rigour, and is respectful of procedures.
Out in the field, qualified teachers and musicians detect young talent or are on the lookout for it at the association's request. They give an artistic opinion on the candidates for the loan of instruments. Guy Coquoz, an independent violin maker and partner, evaluates the quality of the instruments proposed or available.
Christophe Coin, Gary Hoffman, Guy Coquoz and Jean-Marc Phillips-Varjabédian, all honorary members, meet regularly with Raphaël Pidoux to define the artistic line of Talents & Violin'celles, and to discuss the identification and accompaniment of young talented musicians and to identify potential instruments.
Christophe Coin
Cellist and gambist Christophe Coin, having studied with André Navarra, Nikolaus Harnoncourt and Jordi Savall, leads an international concert career. Founder in 1984 of the Quatuor Mosaïques, musical director of the Ensemble Baroque de Limoges from 1991 to 2013, he teaches cello and viola da gamba at the Paris Conservatoire, in the class created for him in the Early Music department. He also teaches at the Schola Cantorum in Basel.
Guy Coquoz
Guy Coquoz is an independent violin maker and a disciple of Bissolotti and Morassi in Cremona. In more than 20 years he has built several hundred instruments in various Italian cities. After 10 years of working in Paris, he opened his own workshop at 46, rue de Rome in 2005. Today he is passionate about music and baroque instruments.
Gary Hoffman
Cellist Gary Hoffman has an international concert and chamber music career and has been teaching for almost 30 years. He is currently professor at the Queen Elisabeth Music Chapel in Belgium. He is familiar with the great classical repertoire and is also a committed spokesman for contemporary music. A Canadian citizen, he presently lives in Paris.
These influential personalities from the arts and entertainment industry participate, through their personal influence and commitment, to highlighting the mission and work of the association Talents & Violon'celles in the media.